Attending the ACEC Fall Conference is Regional Director, Andy Gerstenhaber and Senior Business Development Consultant, Karla North who will represent KBKG at the event, which takes place October 16th-18th in Colorado Springs, Colorado.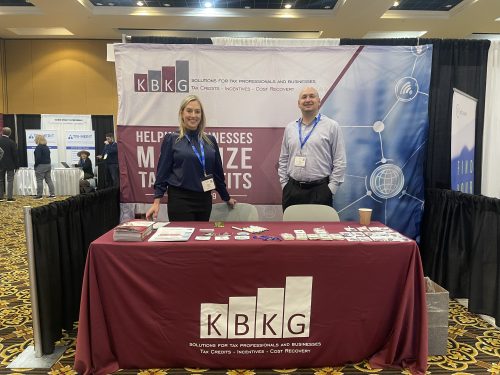 About the Event
ACEC's Fall Conference is the premier industry event with the largest gathering of buyers and decision-makers from engineering firms across the country. Now, more than ever is the time to reconnect and help influence the future of the built environment.
The American Council of Engineering Companies represents thousands of companies, they are the voice of the engineering industry in Washington, DC, and throughout the nation. With roots dating back more than 100 years, ACEC is a federation of 52 state and regional councils representing more than 600,000 engineers, architects, land surveyors, and other specialists. ACEC's primary mission is to strengthen the business environment for their member firms through government advocacy, political action, and business education.
About the KBKG Team
Established in 1999 with offices across the United States, KBKG provides turn-key tax solutions to CPAs and businesses. By focusing exclusively on value-added tax services that complement traditional tax and accounting teams, KBKG always delivers quantifiable benefits to clients. The firm provides access to its knowledge base and experienced industry leaders. KBKG determines which tax programs benefit clients and stay committed to handling each relationship with care and diligence. KBKG's ability to work seamlessly with its clients is the reason many tax professionals and businesses across the nation trust KBKG.
Questions about tax-saving strategies? Contact us today for a free benefit estimate.