R&D Tax Credit – Audit Defense
Did you claim the Research & Development (R&D) Tax Credit and are now under audit? Regardless of how you got here, we can help. With decades of research credit audit experience, we fully understand IRS audit techniques and procedures. Our firm can guide you through the audit process in the least amount of time while sustaining the maximum credit possible.
Why Choose KBKG to Defend Your R&D Tax Credit Audit?
KBKG's technical team is comprised of a full complement of experienced advisors, former IRS engineers, and senior analysts that performed audits, examined the R&D Tax Credit specifically, and taught audit examination techniques to new engineers.
More about the R&D Tax Credit
The R&D Tax Credit is a federal benefit (also available in many states) that was enacted to promote innovation and inspire advancements in all facets of technology, thereby stimulating American Business.

Join us for a free webinar
Find out what one might encounter if the IRS audits the Research & Development (R&D) Tax Credit filing claims. Topics include IRS organization, personnel potentially involved in the audit, history of IRS guidance and projects, typical audit procedures, common problem areas, and resolution tools. Learn what to expect and how to be prepared.
R&D Audit Defense Insights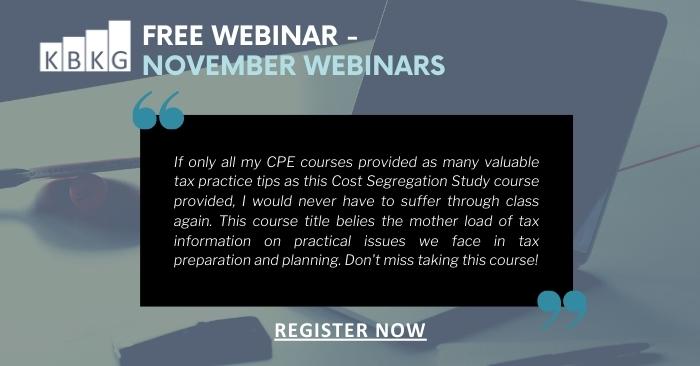 Looking for CPE credit? We have several sessions available this month. Click the links below to register. If you have questions or need help registering, please email [email protected]. Research & Development Tax Credits 11/1/2022 | 12:00 PM PT | 1 hour | 1 CPE credit This webinar will cover the fundamentals of the Research and … Read More
Have Questions? We're here to help.
Our team of experts are well-versed in their respective fields and are able to answer most any question.