Section 45L Tax Credit
Recent tax legislation extended the Energy Efficient Home Credit to developers of energy efficient homes and apartment buildings. The 45L Tax Credit, originally made effective on 1/1/2006, offers $2,000 per dwelling unit to developments with energy consumption levels significantly less than certain national energy standards.
Eligible 45L Tax Credit Apartment Buildings & Condos:
A dwelling unit should provide a level of heating and cooling energy consumption that is significantly less than certain national energy standards, dependent on when the unit is sold or leased. Based on current construction trends, many developments already exceed these standards. All residential developments and apartment buildings completed within the last 4 years are worth assessing for potential 45L tax credits. Eligible construction also includes substantial reconstruction and rehabilitation. Homebuilders and developers can still claim the 45L tax credit retroactively if they did not claim them on previous tax returns.
Who can benefit?
• Homebuilders
• Multifamily Developers
The following types of projects should be considered:
• Affordable housing (LIHTC)
• Apartment buildings
• Assisted living housing
• Production home developments
• Residential condominiums
• Student housing
• Substantial reconstruction or rehabilitation
The Process
The basis for developing and supporting the 45L tax credit is a detailed energy analysis that must be certified by a qualified third-party. Our multi-disciplinary team of engineers and tax experts will ensure that you obtain the maximum tax credits and provide all the documentation necessary to sustain an IRS audit. We use IRS approved software programs for the IRC Sec. 45L certification.
Sample Benefits
The Energy Efficient Home Credit offers a tax credit of $2,000 per dwelling unit to developers of energy efficient buildings completed after August 8, 2005. Below is a sample of expected benefits based on the number of qualified dwelling units.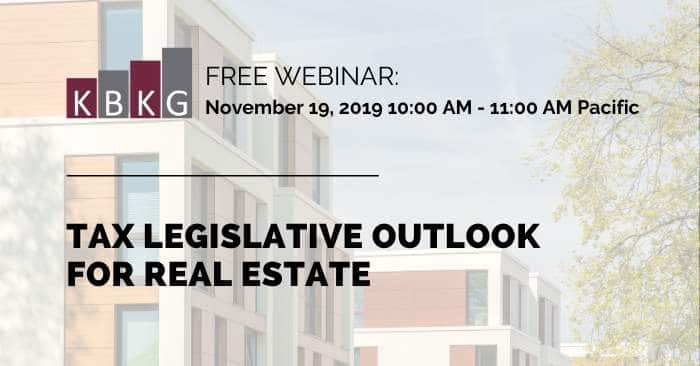 Our technical team at KBKG has been working with those in DC who endeavor to bring more certainty to the real estate industry. Tax extenders and technical corrections to tax reform such as the "retail glitch," still need to be addressed, but there has been movement. As Congress continues negotiations on appropriations, a stage has … Read More
Have Questions? We're here to help.
Our team of experts are well-versed in their respective fields and are able to answer most any question.