What We Do
Here at KBKG, we understand that all individuals, companies, and accounting systems are different. We are a client-centric firm with a primary objective of delivering value to those that we serve. We offer a wide range of services that cater to your specific needs and interests. Let's start a conversation and see what we can do together.
Give us a call at 877-525-4462
Questions about tax credits, deductions, or cost recovery?
Our team of experts are well-versed in their respective fields and are able to answer most any question.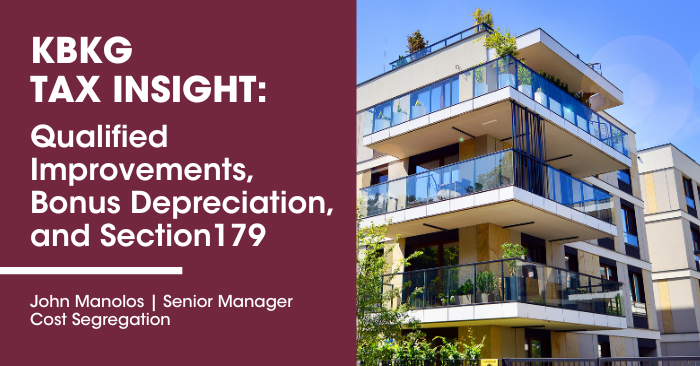 KBKG Tax Insight: Qualified Improvements, Bonus Depreciation, and 179 By John Manolos | Senior Manager – Cost Segregation With the passage of the CARES Act on March 27, 2020, Congress addressed the much anticipated "Retail Glitch" associated with the 2017 Tax Cuts and Jobs Act (TCJA). This rule previously prevented investments in qualified improvement property … Read More
SUBSCRIBE
Subscribe to receive the latest IRS updates, state and federal tax-related news, and information on industry-specific credits and incentives.
Join us for a free webinar