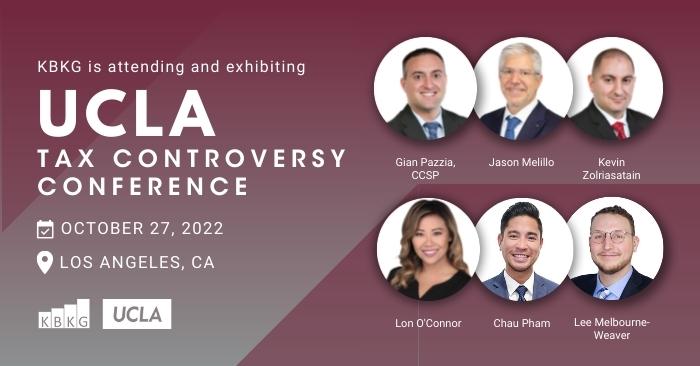 Attending the UCLA Tax Controversy Conference is our CEO, Gian Pazzia, Principals, Jason Melillo and Kevin Zolriasatain, alongside our Director, Lon O'Connor, Chau Pham, and Lee Melbourne-Weaver. This event takes place on Thursday, October 27th at the Beverly Hills Hotel in Los, Angeles.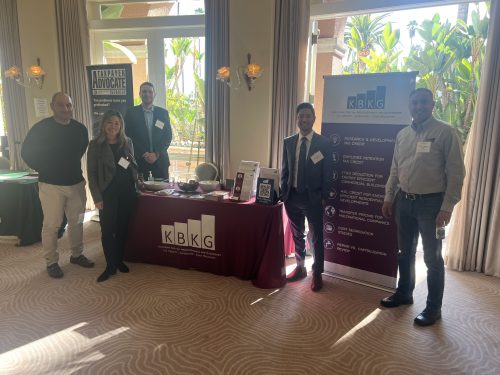 About the Event
UCLA Extension's Annual Tax Controversy Conference is the preeminent conference exclusively dedicated to tax controversy and tax litigation. The conference provides an open forum for distinguished presenters and panelists to discuss, and often debate, sensitive tax practice issues with an engaged audience.
This conference is ideal for tax attorneys, accountants, CPAs, enrolled agents, financial advisors, and other tax professionals. Accounting, tax, and law students are also encouraged to attend.
About the KBKG Team
Established in 1999 with offices across the United States, KBKG provides turn-key tax solutions to CPAs and businesses. By focusing exclusively on value-added tax services that complement traditional tax and accounting teams, KBKG always delivers quantifiable benefits to clients. The firm provides access to its knowledge base and experienced industry leaders. KBKG determines which tax programs benefit clients and stay committed to handling each relationship with care and diligence. KBKG's ability to work seamlessly with its clients is the reason many tax professionals and businesses across the nation trust KBKG.
Questions about tax-saving strategies? Contact us today for a free benefit estimate.