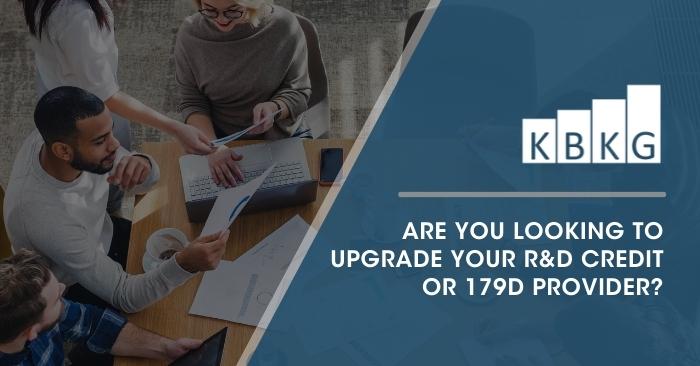 Are you looking to upgrade your R&D credit or 179D provider? As you begin to evaluate potential service providers, it's important to remember that there are significant differences between R&D credit and 179D advisors in the marketplace. Sometimes taxpayers are not immediately aware of how those differences may impact their experience from start to finish. Working with a qualified firm with a team of experienced specialists can abate many issues that could arise during an audit. With over 90% success rate (better than the industry standard), and decades of experience, we fully understand IRS audit techniques and procedures.
Choose a Firm You Can Trust
KBKG has put together a set of questions to ask when evaluating a provider that will assist taxpayers in making an informed choice that delivers the results they deserve.
What are the actual capabilities of the provider you are using?
Does the advisor demonstrate thought leadership in the marketplace? Are they up to date with current tax laws and trends?
Do they have the resources to stay on top of all the tax issues?
Will the advisor be around a few years from now if you happen to get audited?
Will they be willing to support you in that audit?
What is their Audit success rate?
What do other clients say about their experience with the service provider?
Does the provider operate ethically?
KBKG Advantage
Discover why so many companies and accounting firms rely on KBKG for their tax incentive, credit, and deduction planning needs.
As one of the premier service providers in the industry, we are passionate about helping business owners and accounting professionals across the country identify, claim, and—when needed—defend their tax savings strategies. Our KBKG Advantage is why clients turn to us time and time again for assistance. For superior teamwork, tailored service, and assurance backed by our KBKG Audit Guarantee, you can rely on KBKG.
About the Authors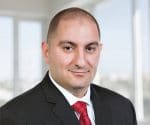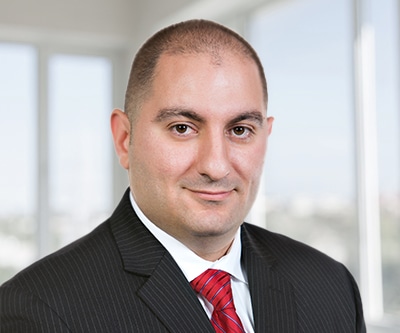 Kevin Zolriasatain – Principal
Pasadena
Kevin is a Principal and Practice Leader of KBKG's Research and Development (R&D) Tax Credit Services from our Pasadena headquarters. He has over 14 years of consulting experience providing R&D tax credit services to companies of various sizes. Prior to KBKG, he spent nearly a decade at PricewaterhouseCoopers, focusing on securing R&D Tax Credits for Fortune 500 companies. Kevin enjoys working with small to mid-size business owners and over his career has documented hundreds of millions of dollars in research credits. » Full Bio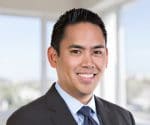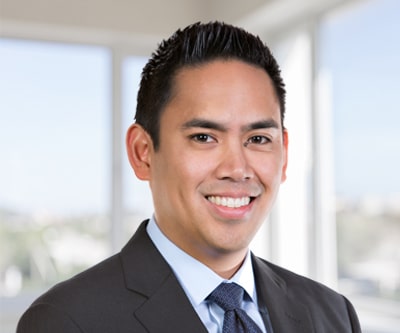 CJ Aberin – Principal
Pasadena
CJ Aberin is a Principal at KBKG and oversees the Green Building Tax Incentive practice from our Pasadena headquarters. Over the last several years, CJ has performed Green Building Tax Incentive studies and Cost Segregation for clients in various industries that range from Fortune 500 companies to individual real estate investors. » Full Bio