KARLA NORTH
ACCOUNT MANAGER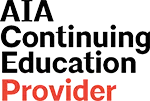 Karla North is a Senior Business Development Consultant for KBKG and is based in Texas. She brings 10 years of experience in business analysis, marketing, and building strategic partnerships, specifically in the Architecture, Engineering, and Construction disciplines. Karla works closely with Andy Gerstenhaber focusing on our 179D Tax Deductions service line.
Karla North earned her bachelor's degree in Political Science with a concentration in International Relations from The University of Texas at Tyler. In her free time, she enjoys hiking with her dogs, gardening with Texas native plants, and rooting for the Texas Longhorns and the San Antonio Spurs.
Ready to talk to one of our specialists?
Reach out to us today. Our highly experienced specialists will be happy to assist you.