KBKG NEW YORK
255 W 36th Street Ste 504

New York NY 10018

877.525.4462

KBKG New York
At KBKG, we are passionate about helping business owners and accounting professionals across the New York, NY area. Our value-added tax services include Cost Segregation, Research & Development Credits, Green Building Tax Incentives (179D & 45L), Transfer Pricing, IC-DISC, and more.
New York-based KBKG professionals work with engineers and tax experts from our Headquarters to perform thousands of tax projects resulting in hundreds of millions of dollars in benefits for our clients.
Our employees are a group of passionate people who care about their communities. Our New York office is actively involved in numerous community outreach and charitable organizations. Bethany House, an organization on Long Island that provides support to homeless women and children is one of the organization that our New York team members are actively involved with. This great organization "exists to strengthen and assist those women and children from Long Island who are deprived of the basic resources required for natural and healthy growth and development." We are extremely happy to be part of such an amazing organization.
Find a Representative experienced in the New York Region
Recent News from New York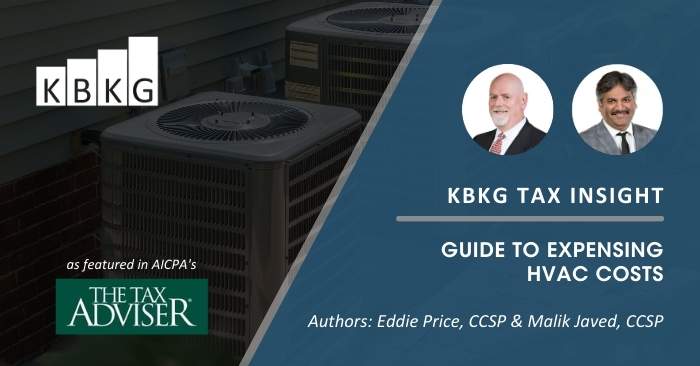 As featured in AICPA Tax Adviser – April 15, 2021 Heating, ventilation, and air conditioning ("HVAC") replacement costs can be significant expenses for businesses that own or lease real estate. This guide is intended to help tax practitioners distinguish between deductible repairs and more extensive work that must be capitalized. Each year, tax professionals who … Read More
Questions about our services?