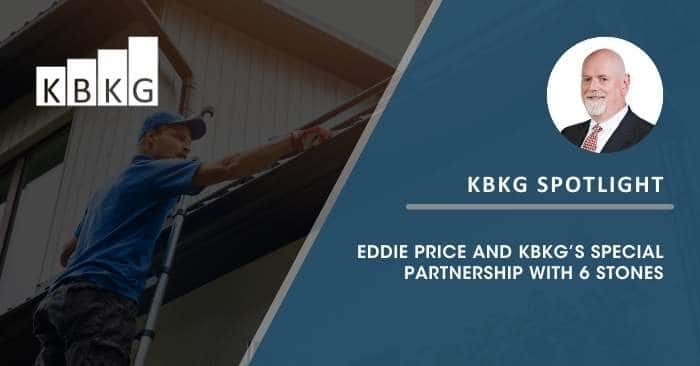 Our volunteer committee and employees participate in many external events as well as multiple internal activities throughout the year. On August 8, 2020, Eddie Price was interviewed by 6 Stones about KBKG's special partnership with the non-profit organization based in Bedford, TX. Our firm embodies a culture of giving back to our communities and making a positive difference in the lives of others.
Eddie and our Texas team regularly volunteer at the 6 Stones CPR Blitz. The Community Powered Revitalization (CPR) event is organized by 6 Stones, with the support of many different groups, including the cities of Hurst, Euless, Bedford, and Grapevine, local businesses, non-profits, and churches. Twice a year, volunteers get together and are assigned to different houses throughout the mid-cities area to help homeowners with necessary home repairs.
On October 16, 2020, our Texas team participated in the non-profit's Fall CPR Blitz. This year, our team was assigned to helped paint a house in Bedford. They broke into small groups and painted most of the house by the end of the day. The remainder was finished by another team on Saturday.
Thank you, Nathan Berry, Matt Geltz, Brittany Loveday, Robert Levitan, Brionna Emerson, and Ryan VanderVelden for participating.
Eddie and KBKG are proud to be a part of an amazing non-profit organization.