Our Regional Director, Michelle Vitale, is representing KBKG at the 7th Annual LevitZacks/Aspiriant "Get a Grip" Post-Tax Day Invitational presented by CalCPA has been scheduled for Monday, May 16th, 2022 at the Rancho Bernardo Inn at 1:00 PM. We are a hole sponsor for this event.
About the Get A Grip! Golf Invitational
The Get A Grip! Golf Invitational is a day filled with food, beverages, quality time with tax professionals and industry partners, and tons of fun! To top it all off, the net proceeds will benefit the San Diego Chapter of CalCPA's Scholarship Fund.
Questions about tax saving strategies? Contact us today for a free benefit estimate. We're happy to help.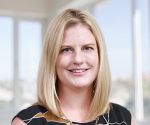 Michelle Vitale – Regional Director
San Diego
Michelle is a Regional Director for KBKG. She has over 10 years of experience in sales and marketing within the financial services arena. She is an energetic problem solver who focuses on building lasting relationships through a mindset of service and advocacy for her clients. She has vast experience leading teams through complex sales cycles. She is based out of San Diego, CA. » Full Bio