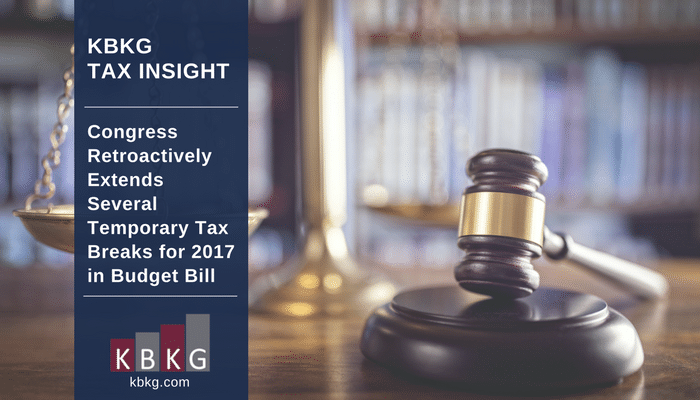 President Trump just signed and enacted a 2-year budget bill that extends government funding through March 23 and also retroactively extends numerous tax breaks that had previously expired. The majority of the tax extenders included in the bill are renewed for one year through the end of 2017. Among these tax breaks are various provisions for energy related tax credits and incentives.
Key provisions impacting the real estate industry include the following:
• §45L Energy Efficiency Credits Extended for Multifamily & Residential Developers through 2017
Low-rise apartment developers and homebuilders are eligible for a $2,000 tax credit for each new or rehabbed energy efficient dwelling unit that is first leased or sold by the end of 2017. Taxpayers also have the ability to amend returns to claim missed tax credits from previous years. » Find out if you qualify
• §179D Energy Efficiency Deductions Extended for Commercial Buildings through 2017
Tax deductions of up to $5 per square foot for energy efficient commercial building property have been extended through the end of 2017. Designers of government-owned buildings remain eligible for these deductions as well. » Find out if you qualify
For the complete text of the bill, read the » Bipartisan Budget Act of 2018.
Download Article: KBKG Tax Insights: Congress Retroactively Extends Temporary Tax Breaks for 2017 in Budget Bill