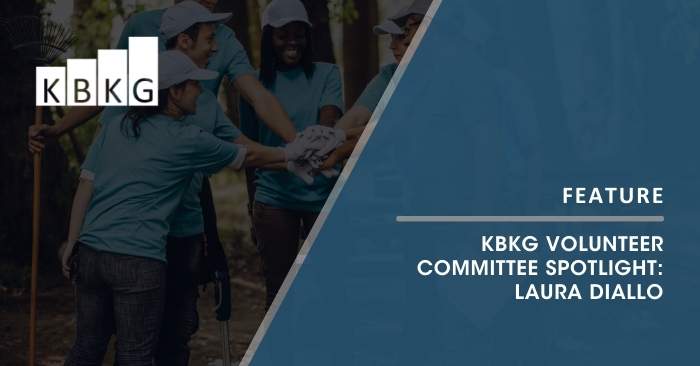 KBKG is passionate about helping others in the community. The firm gives all employees 16 hours of paid company time each year for volunteering efforts. Our volunteer committee, spearheaded by Laura Diallo, organizes many of the firm's external and internal volunteer events ranging from collecting cans of soup for the Foothill Unity Center's "Warm the Tummy, Warm the Heart" Soup Drive, building homes for the Habitat of Humanity, partnering with Door of Hope in fulfilling the wish lists of families and their children during the holiday season, and many more.
Laura has always been enthusiastic about volunteering and the Pasadena Educational Foundation took notice. In 2017, Laura was invited to be "Principal for the Day" at Rose City High School in the Pasadena Unified School District. Rose City High School has a distinction as a Model Continuation School. The Teachers, Staff, Counselors, and Administrators are dedicated to supporting the students who may be at risk of falling behind, offering an alternative to achieve the goal of graduating High School. Their Career Technical Education (CTE) goals are to help prepare students for careers beyond (and in some cases during) High School.
Prior to Laura's visit to the campus, the principal arranged to have her speak to a group of female students exclusively. Her meeting with the girls was the highlight of her "Principal for the Day" activities. The Art Room was filled to capacity with young ladies who listened to her account of her life, career challenges, and her joy in embracing the wonder of womanhood. At the end of her service day, the principal asked whether she would be willing to return to the campus to have discussions with a small group of female students who would attend at will and discuss any issues of concern. Over the next three years, she visited the campus twice per month and groups of girls from 9th through 12th grades openly discussed challenges, career interests, family concerns, and their personal dreams.
Subsequently, in 2019, the principal approached Laura about participating as a business professional and career mentor in the CTE Business and Finance classroom. Whenever possible, the school sought to offer the students expert advice and guidance from our community in the form of business professionals and volunteer guest speakers.
During her visits to the classroom, Laura participated in discussions where students were learning about long-term and short-term, business and personal goals, as well as discussed exposure to interviewing preparation, processes, and how to follow up after interviews. Through her discussions with students, she sought to assess their interests, identify their anxieties about interviewing, and helped them to focus on their strengths in preparation for interviews for internships.
For the current academic year (2020 – 2021), Laura has participated in a few of the virtual classroom sessions. However, the technology was unreliable, and attendance was not consistent.
Regarding the evaluation of the impact of her participation in the CTE Business and Finance classroom, the classroom instructor assessed her participation as follows:
I believe Laura helped some of our students in our small group see the hidden potential to focus on being a little bit better, a little bit more positive, and present themselves with a little bit more professionalism.

This was very helpful for a few of them as they were beginning a journey into a paid internship with different organizations and businesses here in Pasadena.

All the students went on to successfully completing their internship. Two of them received high accolades from their Managers/Supervisors for their professionalism, service, and overall great work they provided. The students have since graduated and even though they have not kept in touch, I am confident they went on and will go on doing great things with their future.