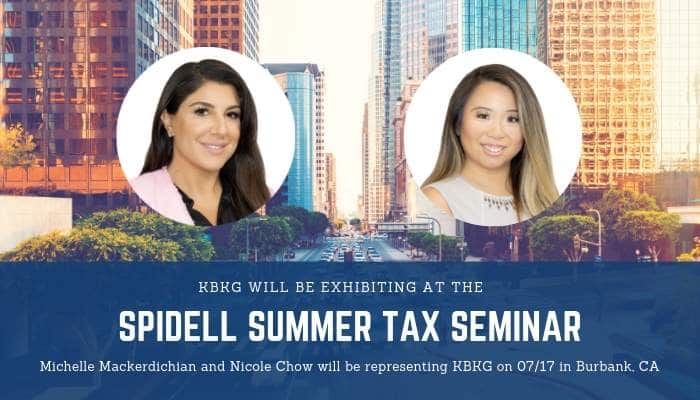 Our Operations Manager Michelle Mackerdichian, and Client Relations Representative, Nicole Chow, will be exhibiting at the Spidell Summer Tax Seminar on July 17th. This years seminar will cover topics such as, TCJA, real estate, audit, opportunity zones and more.
Post update: Nicole and Michelle at the Spidell Summer Tax Seminar.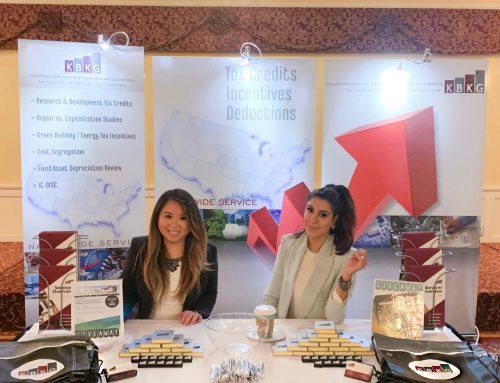 Michelle Mackerdichian, Nicole Chow are part of our Headquarters team. With offices across the US, KBKG provides turn-key tax solutions to CPAs and businesses. By focusing exclusively on value-added tax services that complement your traditional tax and accounting team, we always deliver quantifiable benefits to clients. Our firm provides access to our knowledge base and experienced industry leaders. We help determine which tax programs benefit clients and stay committed to handling each relationship with care and diligence. Our ability to work seamlessly with your team is the reason so many tax professionals and businesses across the nation trust KBKG.