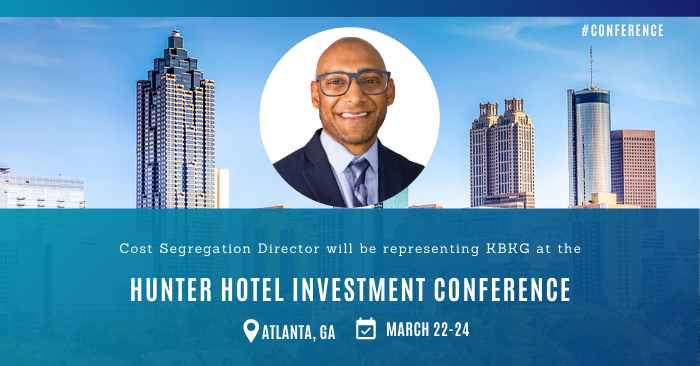 Our Cost Segregation Director, Amar Patel, will be representing us at the Hunter Hotel Investment Conference on Tuesday, March 22nd through Thursday, March 24th in Atlanta, Georgia. As providers of Cost Segregation, 45L Tax Credits, Employee Retention Tax Credits, and more; we offer a suite of unique tax saving strategies for the real estate industry.
About the 2022 Hunter Hotel Investment Conference
The HUNTER conference is a highly-anticipated annual gathering of prominent leaders and investors in the hotel industry along with up-and-coming hoteliers and entrepreneurs. Successful businesses and investments are built on meaningful relationships. With this in mind, the programming and format of HUNTER is around networking opportunities and insightful sessions on industry trends. We invite all members of the hospitality industry, no matter the size of your property portfolio, to join us at HUNTER to get business done.
Post Update 3/31/22: All smiles at the Hunter Hotel Investment Conference in Atlanta, Georgia. Our very own Amar Patel, CPA Director of Cost Segregation Services, networked and discussed innovation in the hospitality industry. Thank you to Hunter Hotel Advisors and The Cecil B. Day School of Hospitality Administration at Georgia State University for such a great event.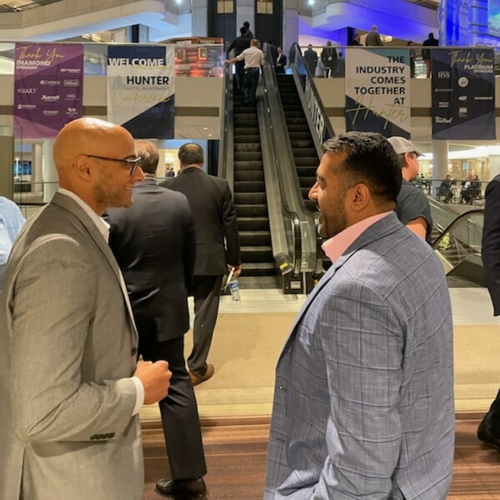 Amar Patel
Director – Cost Segregation
Southeast
Amar oversees our Southeast cost segregation practice. Prior to KBKG, Amar spent 16 years in public accounting focusing on various specialty tax products including Cost Recovery Solutions and Depreciation Optimization. In the past 16 years of practice, Amar has become an expert in cost segregation and large fixed asset depreciation reviews for purposes of identifying federal, state, and property tax benefits. Amar earned his bachelor's degree in Accounting and Finance from The University of Tennessee, Knoxville and is a Georgia-licensed CPA and member of the AICPA and the ASCSP. » Full Bio
Questions about tax saving strategies for the real estate industry? Contact us today for a assessment or try our Cost Segregation Savings Calculator for a quick estimate of depreciation benefits.