Find Out if You Qualify
for the R&D Tax Credit
Ready to get started? Find out if you qualify by filling out the form
below and one of our R&D Tax Credit experts will contact you.
REQUEST A PROPOSAL
Find Out if You
Qualify for the
R&D Tax Credit

CASE STUDY
DEVELOPER OF WINERY & VINEYARD PRODUCTS AND PROCESSES
Annual Revenue: $30 Million
RESULTS:
$250,000
In Federal & State R&D Tax Credits
DEVELOPER OF WINERY & VINEYARD
PRODUCTS AND PROCESSES
R&D Tax Credits for the Winery & Vineyard Industry
Refunds are available for companies performing research within the Winery & Vineyard Industry. The research credit provides dollar-for-dollar cash savings each year for companies performing activities related to the development of new or improved products and processes. These benefits could provide much needed cash to hire additional employees, increase R&D, expand production facilities, etc.
Many companies involved with wineries & vineyards are unaware that their efforts within designing and developing their products can yield a large amount of research credits. Examples of R&D activities related to the industry as well as potentially qualifying job titles are listed below.
Examples of Qualifying R&D Activities
Related to the development of new or improved:
Bottling, corking, and packaging processes
Filtration and fermentation techniques
Grape strains to achieve desired flavor or aroma profiles
Irrigation systems
Mixing techniques
Organic ingredients, supplements, and nutrients
Packaging designs to ensure shelf life longevity
Preservatives to extend shelf life
Product prototype batches to ensure manufacturability
Quality assurance testing processes
Recycling and waste management techniques
Soil and rootstock processes
Sustainable energy efforts
Wine formulations
Potentially Qualifying R&D Job Titles
Assistant Winemaker
Bottling Line Supervisor
Bottling Line Worker
Cellar Master
Cellar Worker
Director of Winemaking & Production
Enologist
Lab Assistant
Lab Manager
Production Operations Manager
Project Engineering Manager
Winemaker
AMT Offset
For tax years beginning after December 31, 2015, eligible small businesses (those with $50 million or less of gross receipts) may claim the research credit against AMT liability. ​​​​​​​
Up to $250,000 in Payroll Tax
Qualified start-up companies may elect to use up to $250,000 of the research credit against payroll taxes. Treasury Regulations have substantially broadened the range of taxpayers who are eligible for the credit. Start-ups to publicly traded businesses who were previously unable to realize a benefit from this lucrative tax credit should reassess their eligibility.
Estimate Your Benefits with our FREE Calculators
Use our calculators for an estimate of state and federal R&D tax credit benefits or to determine if you can offset payroll tax using the R&D tax credit. It's easy to use and free. If at any time you have questions, contact us. We are here to help you realize your maximum tax benefit.
Get a Free Download of this Research & Development One Pager
Research and Development Tax Credit Insights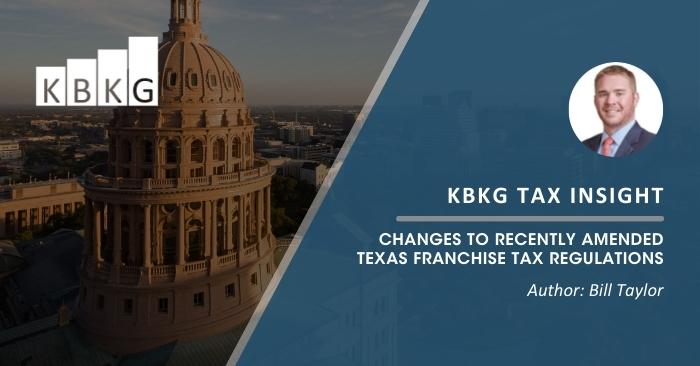 Published on June 10, 2022, Texas Register, the Texas Comptroller proposed revisions to the recently amended Texas franchise tax regulations surrounding the Texas sales and use tax exemption and the Texas franchise R&D tax credit. These revisions soften the Internal Use Software (IUS) and Combined Group definitions after receiving overwhelming feedback surrounding the Texas franchise … Read More
Have Questions? We're here to help.
Our team of experts are well-versed in their respective fields and are able to answer most any question.