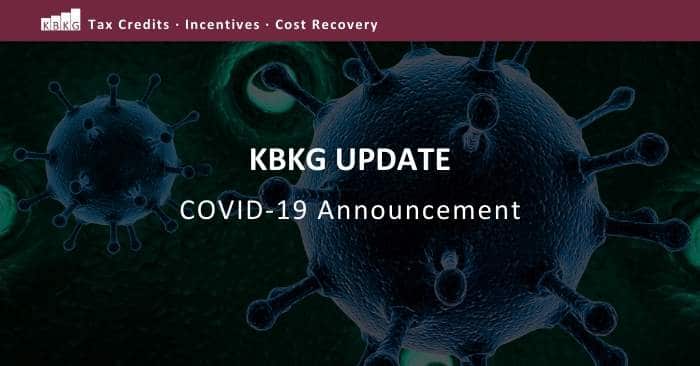 We understand this has been an extremely stressful time over the last ten days. The world has seemingly changed overnight with the global pandemic coupled with the meltdown of the financial markets. First and foremost, we need to consider the health and safety of our family & friends, team members, clients, and the community over heightened concerns about the Coronavirus (COVID-19). We are closely monitoring the CDC's recommendations to limit person-to-person contact.
Therefore, we have initiated a policy that will allow us to remain fully operational while maintaining social distance, including many of our team members working remotely, and our offices are undergoing increased cleanings, as preventative measures.
During this time, you can expect the same level of service. For your safety as well as those of our team, we ask that you limit your interaction with us to phone calls and emails. To allow for recommended social distancing, we are suspending non-essential business travel and limiting travel for site inspections to only projects with nearing filing deadlines that cannot be postponed. We will be in touch if a meeting was scheduled that needs to be adjusted to a phone call or video conference meeting.
Beyond our office procedures, there are several initiatives that we want to make you aware of as you or your business navigate the impacts of this pandemic. First, most of you probably heard that Secretary of the Treasury Steven Mnuchin announced that taxpayers can delay paying their income tax for up to 90 days (60 days for CA).  This applies to individual tax payments up to $1M and corporate tax payments up to $10M.  Also, Governor Gavin Newsom has extended the state and local tax filing deadlines for California, waiving fees for late filing. We know many other states have or will be following with relief measures over the coming days as well.  In addition, the Small Business Administration is offering up to $2 million in working capital to small businesses during this time of revenue loss.  Perhaps most importantly, the federal and state governments will most likely be putting over a Trillion dollars into the economy to help individual taxpayers as well as small and large businesses over the coming months. We'll have more information in the days and weeks ahead on this as this national emergency progresses. You can stay informed by visiting our blog or LinkedIn for the latest.
In the meantime, we urge you to stay safe. We've included some resources below. Please view the links for more information.