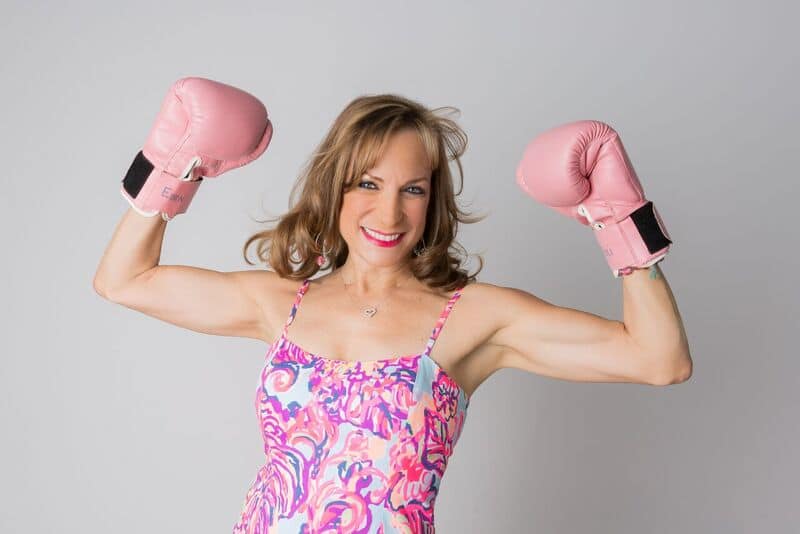 In support of Breast Cancer Awareness Month, we'd like to highlight the strength and courage of one of our very own: Dori Eden. Dori was diagnosed with breast cancer in April of 2017 after a 3D mammogram came back negative, and she insisted on an ultrasound that ultimately detected the mass. In a recent interview with the Sun Sentinel based out of Florida, Dori described her journey over the last several months and how battling this disease challenged her to see life from a different perspective.
Unlike many, Dori was fortunate that her cancer was detected early. She was directed by her surgeon at Lynn Cancer Center to undergo a lumpectomy followed by radiation treatment and hormone therapy. To encourage herself through the process, Dori posted positive notes to herself throughout her home like, "I'm a warrior" and "I'll kick cancer's butt!" Dori is truly an inspiration to those going through a rough time with her ability to see the bright side of a terrible situation. Dori reconnected with her sister after being out of touch for five years, she became an avid fundraiser for causes that she is passionate about, and she's now given herself a powerful nickname: the Dorinator, which she sports on her new, personalized license plate for passersby to see.
KBKG is a regular supporter of Breast Cancer Awareness Month. Many of our staff members have experienced the effects of this disease in one way or another. Through Dori's testimony, we are reminded yet again this year that our contributions to this cause are essential to finding a cure and supporting all who face this heartbreaking reality.
"Our Dorinator is a warrior. Here she was battling cancer this year, and yet, she never missed a beat. She worked so hard to heal herself physically and nurture herself emotionally through this process, all while serving our clients and partners to the same level of excellence as she's always done. We are so proud to have Dori on our team and so inspired by her strength." — Gian Pazzia, KBKG Principal
We welcome your support of our fundraisers to support Breast Cancer Awareness Month. Please click the links below to contribute to the cause.