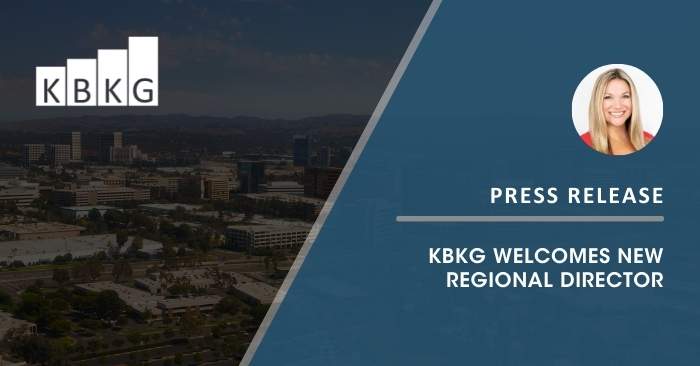 KBKG, a nationwide tax specialty firm, welcomes a new Regional Director as part of their Southern California practice. Michelle Snyder is based in Orange County, CA and focuses on building in-depth relationships with CPAs, accounting professionals, and business owners. She has over 10 years of experience in management and consulting and has worked with companies in various industries including, manufacturing, architecture, engineering, technology/software, real estate sectors, and more.
KBKG offers tax incentive services consisting of Cost Segregation, Research & Development Tax Credits, Green Building Tax Incentives (179D & 45L), Transfer Pricing, IC-DISC, Employee Retention Tax Credits, and more. In her role as Regional Director, Michelle helps companies, and their CPAs identify tax-saving opportunities.
"We are pleased to welcome Michelle Snyder to our team. Her proven experience, industry knowledge and dynamic personality make her a valuable asset to the firm and our clients. We are thrilled to see what the future holds for Michelle here at KBKG." – Lon O'Connor, KBKG Business Development Director
About KBKG
With offices across the US, KBKG provides turn-key tax solutions to CPAs and businesses. KBKG's engineers and tax experts have performed thousands of tax projects resulting in hundreds of millions of dollars in benefits for clients nationwide. Our ability to work seamlessly with your team is the reason so many tax professionals and businesses across the nation trust KBKG.