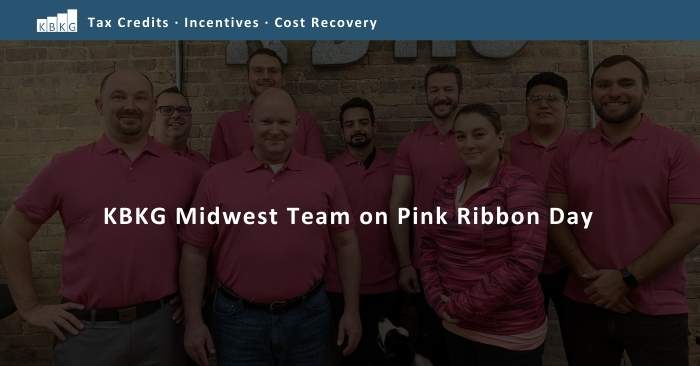 KBKG launched the annual firmwide breast cancer campaign with "Pink Ribbon Day." Colleagues were asked to wear something pink. Participation was spirited and our Midwest team gathered to rally behind the campaign.
We're collecting donations for two fundraising initiatives:
Pictured from left to right: Todd French, Ramzy Wehbi, Lee Melbourne-Weaver, Michael Maroney, Lester Cook, Sasha Brenecki, Kyle Ernsberger, Scott Norbot, and Erick Beltran.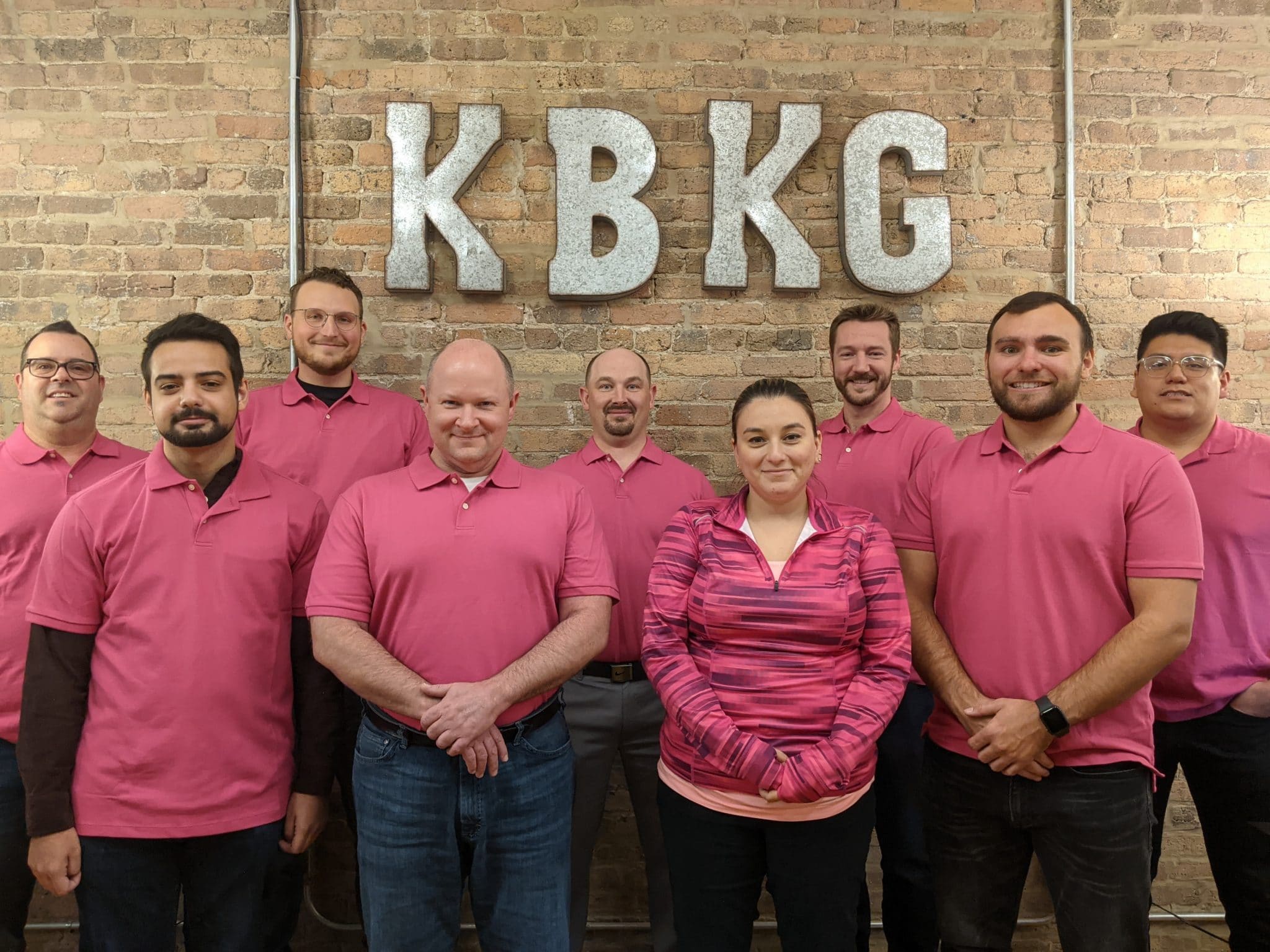 KBKG Chicago is passionate about helping business owners and accounting professionals across the Chicago, IL area. Chicago-based KBKG professionals work with engineers and tax experts from our Headquarters to perform thousands of tax projects resulting in hundreds of millions of dollars in benefits for our clients.