ANDY GERSTENHABER
DIRECTOR - 179D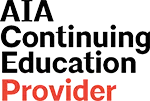 Andy Gerstenhaber is a Senior Regional Director at KBKG, based out of our Pasadena headquarters. He specializes in working with CPAs and their clients to identify tax incentives. He also has over twelve years of experience in the tax consulting space, where he has helped his clients take advantage of over $400 million in total benefit. He is passionate about helping his clients get the most benefit while providing them with a first-class experience. He received his Bachelor of Science in Regional Development from The University of Arizona.
Andy enjoys vacationing with his wife and kids, watching football with friends, and relaxing at the beach.
Ready to talk to one of our specialists?
Reach out to us today. Our highly experienced specialists will be happy to assist you.