Providing Services, education, & Solutions
Nationwide to Fuel Your Tax Saving Programs
LEARN MORE
WEBINARS
KBKG TAX INSIGHTS
Expert advice and insights about issues
that matter to you and your business most
SUBSCRIBE TODAY
What We Do
Here at KBKG, we understand that all individuals, companies, and accounting systems are different. We are a client-centric firm with a primary objective of delivering value to those that we serve. We offer a wide range of services that cater to your specific needs and interests. Let's start a conversation and see what we can do together.
Give us a call at 877-525-4462
Questions about tax credits, deductions, or cost recovery?
Our team of experts are well-versed in their respective fields and are able to answer most any question.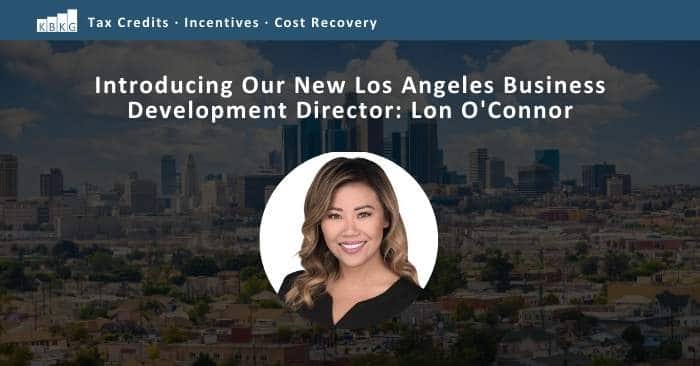 We recently added a Business Development Director at KBKG, Lon O'Connor, based out of our Pasadena headquarters. As a Director, she covers the Los Angeles region and focuses on building in-depth relationships with our CPA and industry partners. Lon has over 18 years of business management experience and spent the last decade serving small to … Read More
Join us for a free webinar