What We Do
Here at KBKG, we understand that all individuals, companies, and accounting systems are different. We are a client-centric firm with a primary objective of delivering value to those that we serve. We offer a wide range of services that cater to your specific needs and interests. Let's start a conversation and see what we can do together.
Give us a call at 877-525-4462
Questions about tax credits, deductions, or cost recovery?
Our team of experts are well-versed in their respective fields and are able to answer most any question.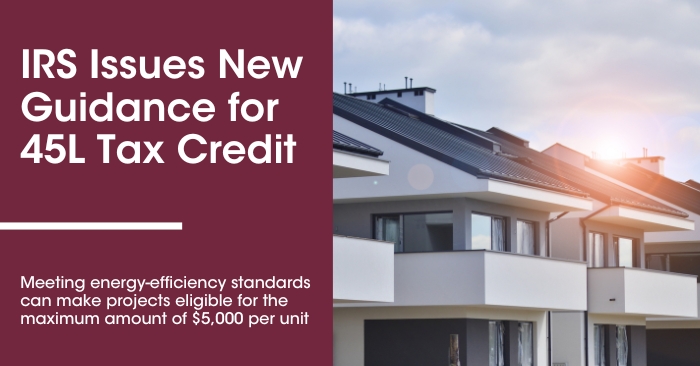 IRS Issues New Guidance for 45L Tax Credit Meeting energy-efficiency requirements can make projects eligible for the maximum amount of $5,000 per unit The Internal Revenue Service (IRS) recently issued new guidance with Notice 2023-65, surrounding the 45L Tax Credit that impacts how single-family, multifamily, and manufactured homes qualify for this Green Building Tax Incentive. … Read More
SUBSCRIBE
Subscribe to receive the latest IRS updates, state and federal tax-related news, and information on industry-specific credits and incentives.
Join us for a free webinar