in Employee Retention Tax Credits
Startups automatically qualify for $50,000
DID YOU KNOW?
Get Started Today
New Service
Employee Retention Tax Credit
LEARN MORE
The Employee Retention Tax Credit (ERTC) was created as part of the CARES Act to encourage businesses to continue paying employees by providing a credit to the eligible employer for wages paid to eligible employees.

LEARN MORE
HUNDREDS OF MILLIONS
IN R&D TAX CREDITS CLAIMED
Did you or your client
experience tax losses
internationally?
LEARN MORE
Transfer Pricing can help.
What We Do
Here at KBKG, we understand that all individuals, companies, and accounting systems are different. We are a client-centric firm with a primary objective of delivering value to those that we serve. We offer a wide range of services that cater to your specific needs and interests. Let's start a conversation and see what we can do together.
Give us a call at 877-525-4462
Questions about tax credits, deductions, or cost recovery?
Our team of experts are well-versed in their respective fields and are able to answer most any question.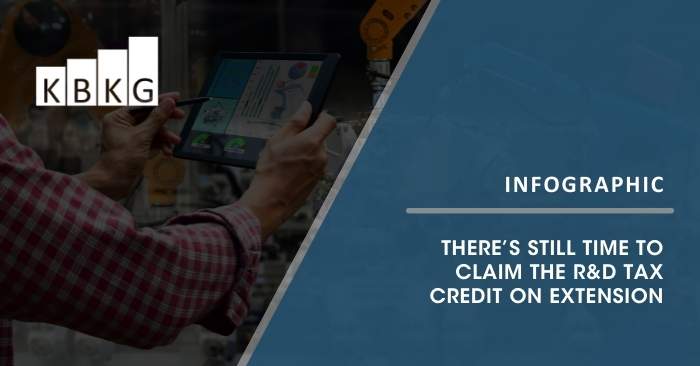 Are you or your clients interested in claiming the R&D Tax Credit? Good news. There is still time to perform a study for inclusion on your extended returns, but you must act fast. Time is running out. What is the R&D Tax Credit? The Research and Development Tax Credit can be applied to qualified research … Read More
SUBSCRIBE
Subscribe to receive the latest IRS updates, state and federal tax-related news, and information on industry-specific credits and incentives.
Join us for a free webinar