What We Do
Here at KBKG, we understand that all individuals, companies, and accounting systems are different. We are a client-centric firm with a primary objective of delivering value to those that we serve. We offer a wide range of services that cater to your specific needs and interests. Let's start a conversation and see what we can do together.
Give us a call at 877-525-4462
"I would highly recommend KBKG for their cost segregation studies. It is a little hard when someone brings a proposal to you that says you are going to be able to save hundreds of thousands of dollars and be able to not worry about it being too good to be true. I was a little worried at first but because of their communication and patience and ability to make the complex understandable I was able to understand how it was possible. They executed on the projections and I am happy to say we did save as promised. The value delivered far exceeds the cost of the studies."
Gary Archer – Let's Play Sports, Inc.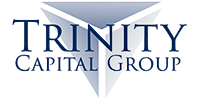 "We used KBKG for two cost segregation studies and they were very easy to work with and helped us significantly accelerate our depreciation on the two apartment communities. Their team required very little of our time to conduct the studies and the process was could not have been smoother and more painless. I recommend KBKG for your cost segregation needs."
Sam Bates, Managing Partner – Trinity Capital Group
"Several of my real estate clients decided to obtain cost segregation for their existing projects. My experience with KBKG was exceptional. From the original quote process to the finished project the KBKG staff that I encountered were very professional and highly trained encountered. I am now recommending your firm to all my clients and will also obtain more information regarding your other tax saving strategies such as research & development credits and IC-DISC planning."
Donald Winkler, Partner – Weil & Company LLP
"Under audit, the IRS had 3 of their engineers thoroughly review KBKG's analysis and came back with no adjustments!"
New Manufacturing Facility
$25M Reclassified to Personal Property
Baxter Gambro

"We've been using KBKG's services for about 5 years which has made an enormous difference in our ability to retain earnings and deploy cash for our growth. Most recently, they successfully guided us through a California Competes credit designed to retain firms in California."
Michael Reilly, VP of Business Development – Integrity Bio Inc.
"We are CPAs and have referred KBKG to several clients over many years both for research and development studies and cost segregation studies. The clients have been very happy (to say the least) with the tax benefits from the studies but even more impressed with the professionalism of the KBKG staff. Not only did the staff conduct the studies but they educated the clients in how to magnify the benefits of the studies in the future by changing record keeping or documentation. KBKG's estimate of the results of the studies was exceeded by the actual results."
Kenneth Weiss, Partner – Weiss & Company
"KBKG was very professional to work with and their estimate of total savings on my taxes was accurate. I appreciate all their detailed work, and completion ahead of projected deadline."
Charles Bobo, Owner – Flesh & Soul Enterprises, LLC
"How often do you hear, 'I LOVE MY COST SEGREGATION STUDY!'?
Well, I love both of the studies that you and everyone at KBKG did for me last year. I'm a fan of KBKG."
Steve Levitt
https://www.thesterlingparkapts.com/
Steve Levitt, Senior Operations Officer – Sterling Park Apartments
"KBKG helped us qualify for significantly more tax credits than we would have received. When our initial energy analysis was performed, most of our units did not qualify but were very close. KBKG's energy consultants worked with our development team and made very cost effective recommendations to increase energy efficiency. After we implemented those suggestions, they found that the majority of our units now qualify, and the benefits are substantial."
Judit Vass, CPA, Senior Development Controller – Continental Real Estate Companies
"We would recommend KBKG to anyone needing their services. They are truly experts at what they do. They are responsive and always deliver promptly."
Monique von Lutzow, Director of Tax – Sares-Regis Group
"Since our initial engagement with KBKG was a success, we now engage them to review our fixed asset reporting annually."
Big 5 Sporting Goods Corporation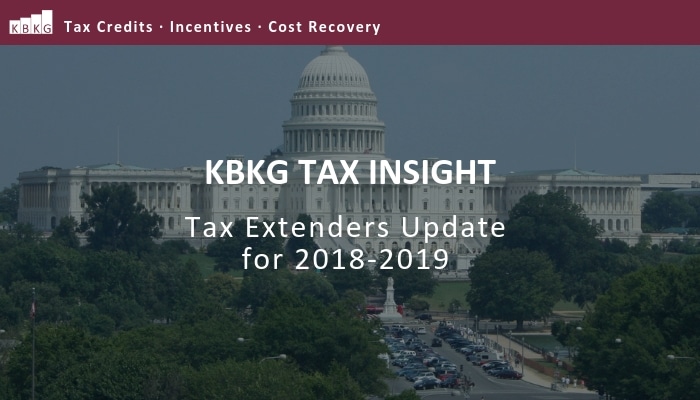 Senate Update Last Thursday, February 28, 2019, Senate Finance Committee Chairman Chuck Grassley (R. Iowa) and Ranking Member Ron Wyden (D. Oregon) introduced bipartisan legislation to retroactively extend tax extenders for 2018 and 2019 while also providing disaster tax relief benefits to those affected by major disasters in 2018. "Congress needs to get out of … Read More
Who We Are

We are a tax solutions firm focusing exclusively on value-added tax services that complement our clients' traditional tax and accounting team.

Nationwide Service
Client-Centric Focus
KBKG Guarantee
Join us for a free webinar