Find Out if You Qualify
for Tax incentives
Ready to get started? Find out if you qualify by filling out the form
below and one of our experts will contact you.
REQUEST A PROPOSAL
Tax Incentives for the Transportation Industry
At KBKG, we know that Transportation Industry firms face many challenges. The ever-changing tax landscape can be burdensome and complicated. We recognize that Transportation companies have an increased need for new cash flow sources through tax deductions and the effective use of tax credit programs.
We offer Research and Development (R&D) Tax Credits, Cost Segregation / Fixed Assets, Transfer Pricing, and Employee Retention Tax Credit services to keep our clients up to date on what's affecting their industry.
Our experts are highly knowledgeable and have many years of experience helping Transportation Industry firms claim tax incentives.
Transportation Industry Tax Saving Opportunities
Cost Segregation for Buildings & Improvements
Any building improvement over $750,000 should be reviewed for proper classification of the individual components for tax depreciation.
Learn More
Fixed Asset Review
Evaluating a company's entire fixed asset schedule will identify assets that can depreciate over a shorter tax life. Taxpayers utilizing the book method of accounting for tax are not maximizing their available deductions.
Learn More
Get a Free Download of this Cost Segregation Case Study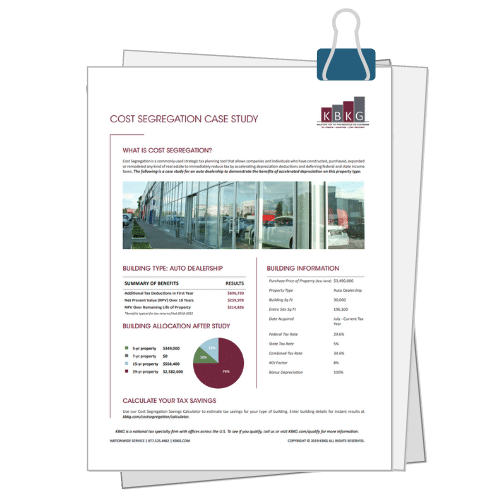 Transportation Industry Tax Insights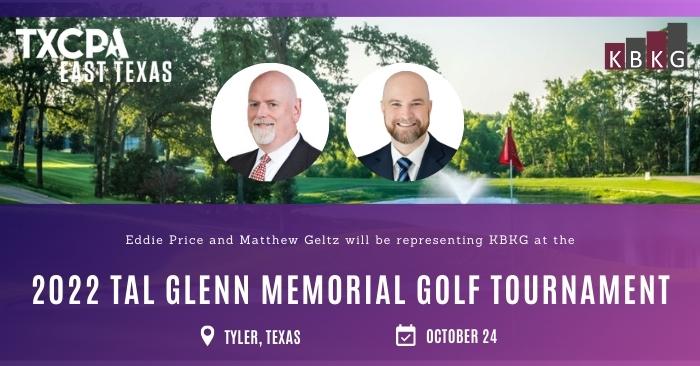 Attending the 2022 Tal Glenn Memorial Golf Tournament is our Principal, Eddie Price, and our Regional Director, Matthew Geltz, who will represent KBKG at the event, which takes place on October 24th in Tyler, Texas at The Cascades Golf & Country Club. About the Event The Tal Glenn Memorial Golf Tournament is an annual golf … Read More
Have Questions? We're here to help.
Our team of experts are well-versed in their respective fields and are able to answer most any question.