"I used the Residential Cost Segregator® software right after it came out in September of 2016 for a client that had multiple single-family rental properties. The Cost Seg report savings on the properties were tremendous.  The client was very happy, and I was able to charge a lot more for the tax return."
Jeff Robertson, CPA
Klein, Bogakos & Robertson, CPAs Inc
DIY Cost Segregation Software for Smaller Residential Properties
The Residential Cost Segregator® is an online software program that allows CPA's to generate custom reports in just minutes, providing tax benefits to clients without hiring a specialist. The software is available for residential rental properties up to 6 units with a depreciable tax basis of $600,000 or less (purchase price less land).
Residential Cost Segregator®
NATP members-only code required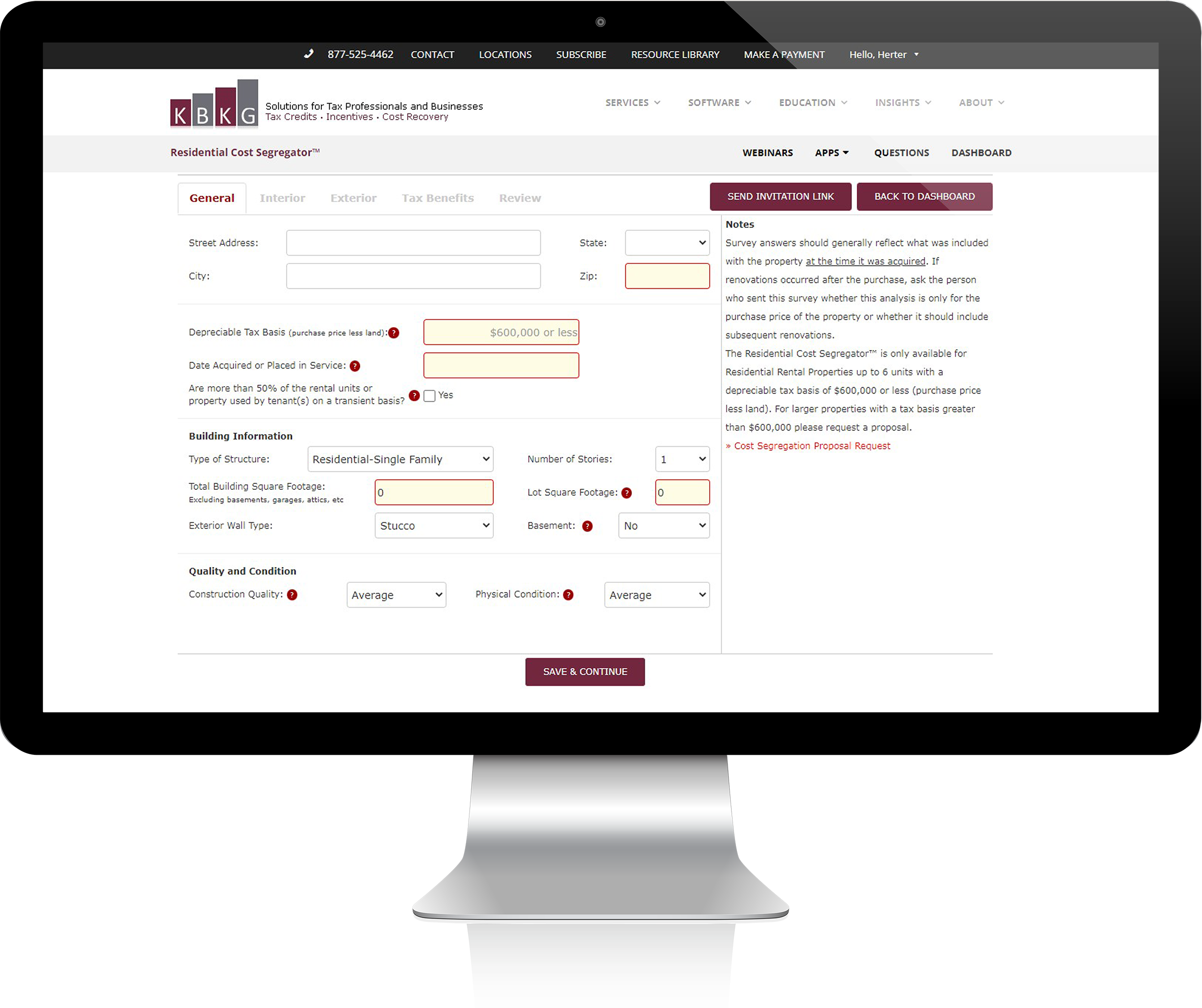 *The cost of a report does not include your tax preparer's fees to assist with information gathering, reviewing data, and implementation on your tax return. Please consult your tax advisor regarding additional fees.

This video will demonstrate the Residential Cost Segregator® designed to address residential rental property with a maximum of $600,000 in depreciable basis.
Preview Your Tax Savings with KBKG's Residential Cost Segregator®
Try before you buy. Use our free preview calculator below to instantly estimate the benefits of the Residential Cost Segregator®.
Questions about our Residential Cost Segregator®?
We're here to help.
We will get back to you within one business day.
Thank you!